>
>
Memphis Office Market Proves Slow And Steady Wins The Race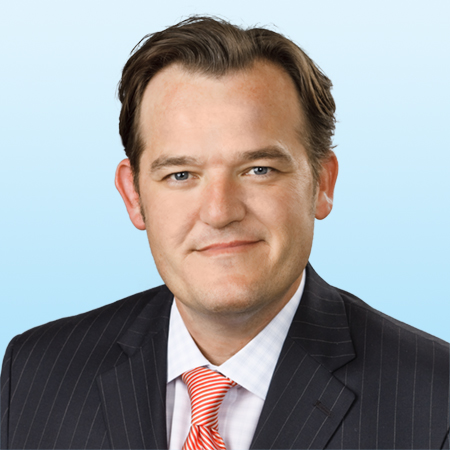 Memphis Office Market Proves Slow And Steady Wins The Race
By:  Ron Riley, Senior Vice President, Colliers International
Memphis may be known for its industrial market, but there are several interesting stories unfolding in the Memphis office market as well. Investors, both local and national, have found opportunities in an office market that can relate to the phrase, "slow and steady wins the race."
The Memphis office market con­sists of just over 52 million square feet, with nearly 60 percent of that in the Downtown, East and 385­ Corridor submarkets and more than 85 percent of the Class A space located in those same submarkets. The Memphis metro ended 2016 with overall vacancy rates of 10.5 percent. Those rates have remained in the 10.5 to 10.9 percent range for the last two years.
Class A vacancy has been on a slow and steady decline, falling from 10.2 percent at the end of 2014 to 7.9 percent at the end of 2016, its lowest level in more than a decade. This has prompted Class B owners to make investments in their properties, like the $7 million capital investment by Clark Tower, located in the East Memphis submarket, to upgrade mechanical systems and common areas.
Rates, too, have been relatively steady for the last decade. At $17.07 per square foot as of the end of 2016, they are nearly the same as they were at the end of 2007. With the exception of 2012, rates haven't dipped below $16 per square foot for the last 10 years.
This stability can be largely attributed to very measured development. Even for several years prior to the recession, significantly all office development was for pre-leased buildings, with less than a million square feet delivered since 2010. So it is striking that nearly 1.4 million square feet is currently under construction and investors from outside the market are suddenly taking notice of the Memphis metro area.
The most unique and significant office development in Memphis is actually a redevelopment in the Mid­town submarket. Crosstown Con­course will completely transform the Sears, Roebuck & Co. distribution center and retail store originally constructed in 1927 in Crosstown, just two miles from downtown Memphis. Between 1927 and 1965, the building expanded to a total of 1.5 million square feet, but by 1993, both the retail store and the distribution center were closed. The building remained vacant until construction began on this massive project nearly two years ago.
The redevelopment project was bandied about for many years and ultimately garnered the support it needed to get off the ground when eight founding tenants, including St. Jude Children's Research Hospital, Methodist HealthCare and Crosstown Arts, committed to leasing 600,000 square feet of the space. When completed this spring, the 10-story building will be home to a variety of office, residential, retail, healthcare, education and arts organizations. The Crosstown Concourse website sums it up nicely as a million square feet of opportunity, built on history and powered by renewal.
Adaptive reuse of existing space isn't limited to the Crosstown project. Peabody Place, a 360,000-square-­ foot downtown mall that cl0sed in 2012, is being renovated by its owner, Belz Enterprises, and will be home to a new headquarters building for ServiceMaster. The majority of the building will house 1,200 of the company's 2,200 Memphis employees, while 20,000 square feet is being set aside for retail and/or res­taurants.
In keeping with the measured approach to development and redevelopment, more than 87 percent of the nearly 1.4 million square feet under development is pre-leased. Unlike some major markets that may have overbuilt and are now seeing a softening in leasing and a corresponding slowdown in rent growth, Memphis has become more attractive to investors that are looking for stable fundamentals that result in higher yields.
Real Capital Solutions, an investment manager for high net worth individuals, recently purchased over 500,000 square feet m Cordova, in­cluding multiple buildings at Ger­mantown Court, and the Horizon Business Center, for a total of over $47 million.
Priam Capital, based in Nashville, is a sponsor of boutique private equi­ty real estate funds focused on stabi­lized assets. Priam recently acquired Grove Park Center, a 60,300-square­foot, multi-tenant building that is 96 percent occupied, for a reported $8.6 million.
Priam Capital also purchased 5400 Poplar Avenue, a 45,000–square-foot building occupied by Paragon Bank, for $5.7 million.
According to Jimmy Beard, an as­sociate with Priam Capital, "We see Memphis, and in particular East Memphis, as an extremely stable market that will provide our inves­tors with long-term cash preserva­tion and appreciation. A number of institutional buyers have entered the market, including Angelo, Gordon & Co.'s and Olymbec, in addition to long-time Memphis investor High­woods. This shows confidence from across the country that Memphis is trending in the right direction. We recently had our first capital closing on our Fund III vehicle and Mem­phis remains a target market for us."