>
>
This Southern City Was Just Named the World's Best Destination to Visit for 2019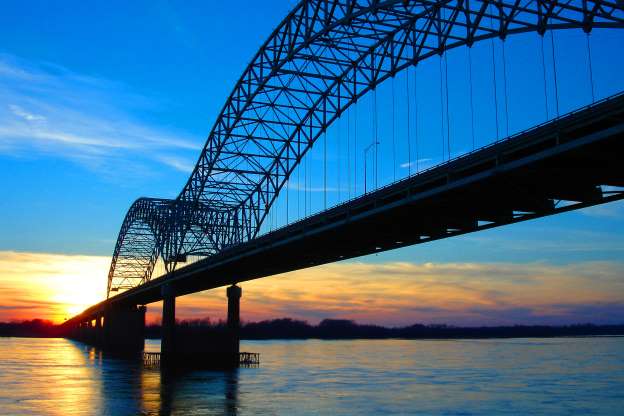 This Southern City Was Just Named the World's Best Destination to Visit for 2019
By Perri Ormont Blumberg
So much South, so little time.
While there are so many reasons to love the South right now, Memphis is certainly one of them. In fact, popular travel site TripSavvy just named Memphis the best overall destination for 2019 on their "Where to Go in 2019" travel list.
If you haven't been to the Home of the Blues, there's much to explore. Beale Street, the National Civil Rights Museum, and ordering more food than you can eat at Paulette's Restaurant, to name a few. TripSavvy captures Bluff City's appeal in its write-up for why it's their top overall destination for 2019, stating:
Memphis is a hotbed of activity. Formerly abandoned lots and buildings are now fun spots for tourists and locals. At Crosstown Concourse (in an old Sears distribution warehouse) you can dine in a dozen just opened restaurants including one that taps refugees to do the cooking. An overgrown yard has turned into Railgarten, a 1.5 acre adult playground with a tiki bar, ping pong room, ice cream parlor, diner, sandbox, stage for live music, and much more. Old establishments are new again. Over the summer the Memphis Pink Palace Museum reopened its historic mansion after a shiny renovation. The zoo now has a spacious new exhibit on hippos. At the start of 2019 CMPLX, a collective that showcases the work of local black artists, cut the ribbon on a new studio where art exhibits will rotate every three weeks.
For best destination for outdoor enthusiasts, Rapid City, South Dakota secured the spot thanks to the Black Hills, Badlands National Park, Custer State Park, and other wide open spaces, rodeos, and activities for thrill seekers.
Meanwhile, back in our neck of the woods, San Antonio was crowned as the best destination for history buffs, and Atlanta, Miami, and Houston also made the list for best for beer snobs, best for café culture, and best for the food obsessed, respectively. These wonderful places were highlighted along with other destinations around the world and you can read the full list here.
When you're ready to plan your trip to Memphis, our extensive city guide including recommendations for restaurants, hotels, things to do, shops, and bars, has you covered. Bon Beale Voyage.