>
>
Clark Tower Wraps Up $8 Million Renovation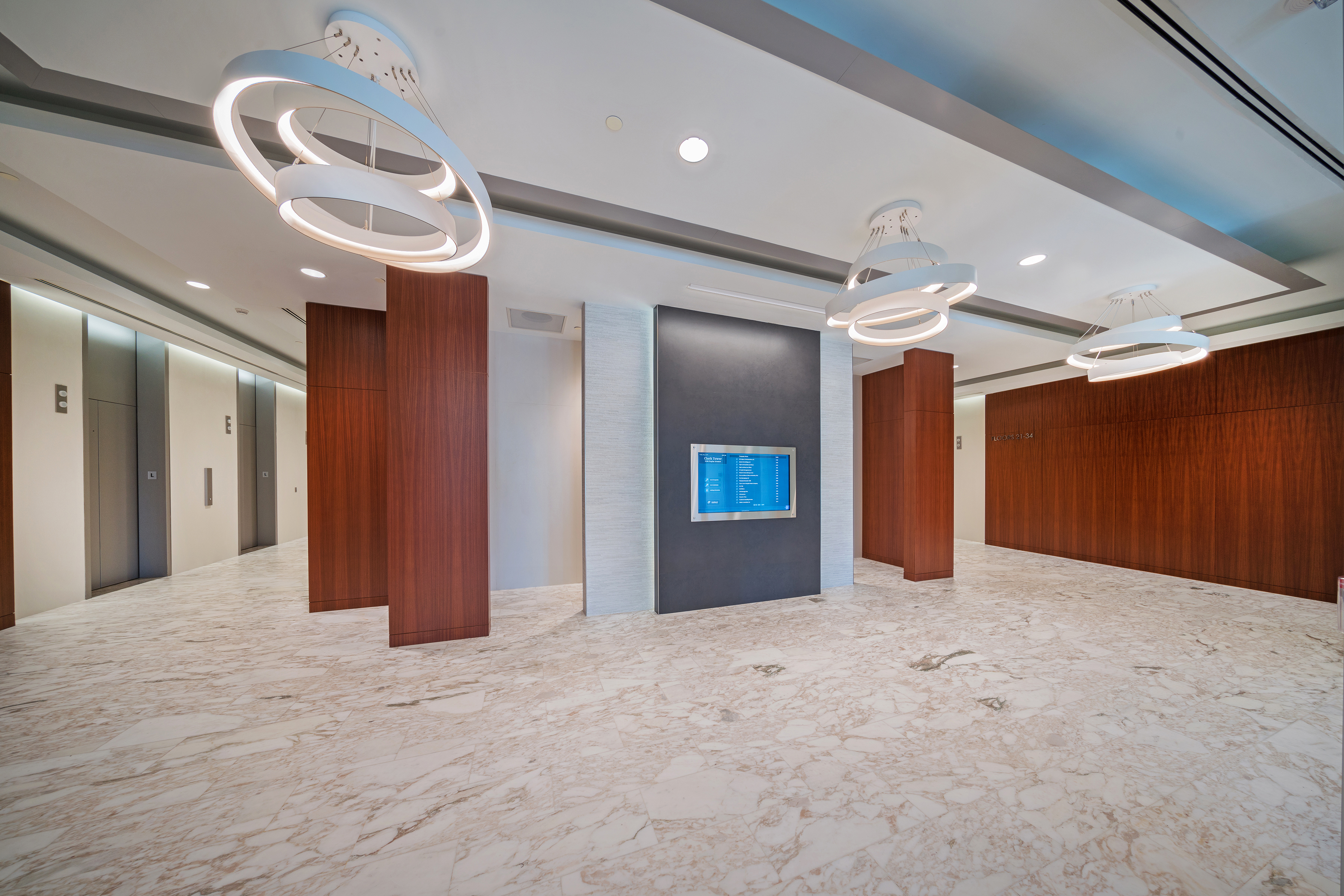 Clark Tower Wraps Up $8 Million Renovation
By:  Patrick Lantrip
5100 Poplar Ave., Memphis, TN 38117
Project Cost: $8 million
Completion: May 2017
Owner: In-Rel Properties
Details: Commercial real estate firm Colliers International has announced the owner of Clark Tower, In-Rel Properties, has finished an $8 million renovation of the iconic East Memphis office building.
Upgrades to the roughly 650,000-square-foot building included work to the lobby and security desk, the addition of a 60-person conference center, updated common areas and restrooms finishes, a new marquee entry on the south side of the building, pedestrian walking paths connecting to nearby retail and three new cooling towers.
"The building is a canvas. Our goals are to capture a dominant share of the leasing activity in Memphis and draw significant new tenants into the vibrant East Memphis submarket," In-Rel CEO Kirk Cypel said. "Since completion of the improvements, currently we are working with over 150,000 square feet of prospects."
Colliers senior vice president Ron Riley said the improvements to the building will elevate it within the submarket.
"Clark Tower is located in the geographic heart of Memphis and the building presents a unique opportunity for tenants to be a part of a community that has local restaurants and retailers along with key national tenants such as Whole Foods and Houston's," Riley said. "Clark Tower serves as the hub for a five-minute walk to 13 restaurants, two grocery stores, a hotel and multiple local and national retailers."