>
>
Clark Tower's $8M recipe for success includes conference space, lobby improvements — and ping pong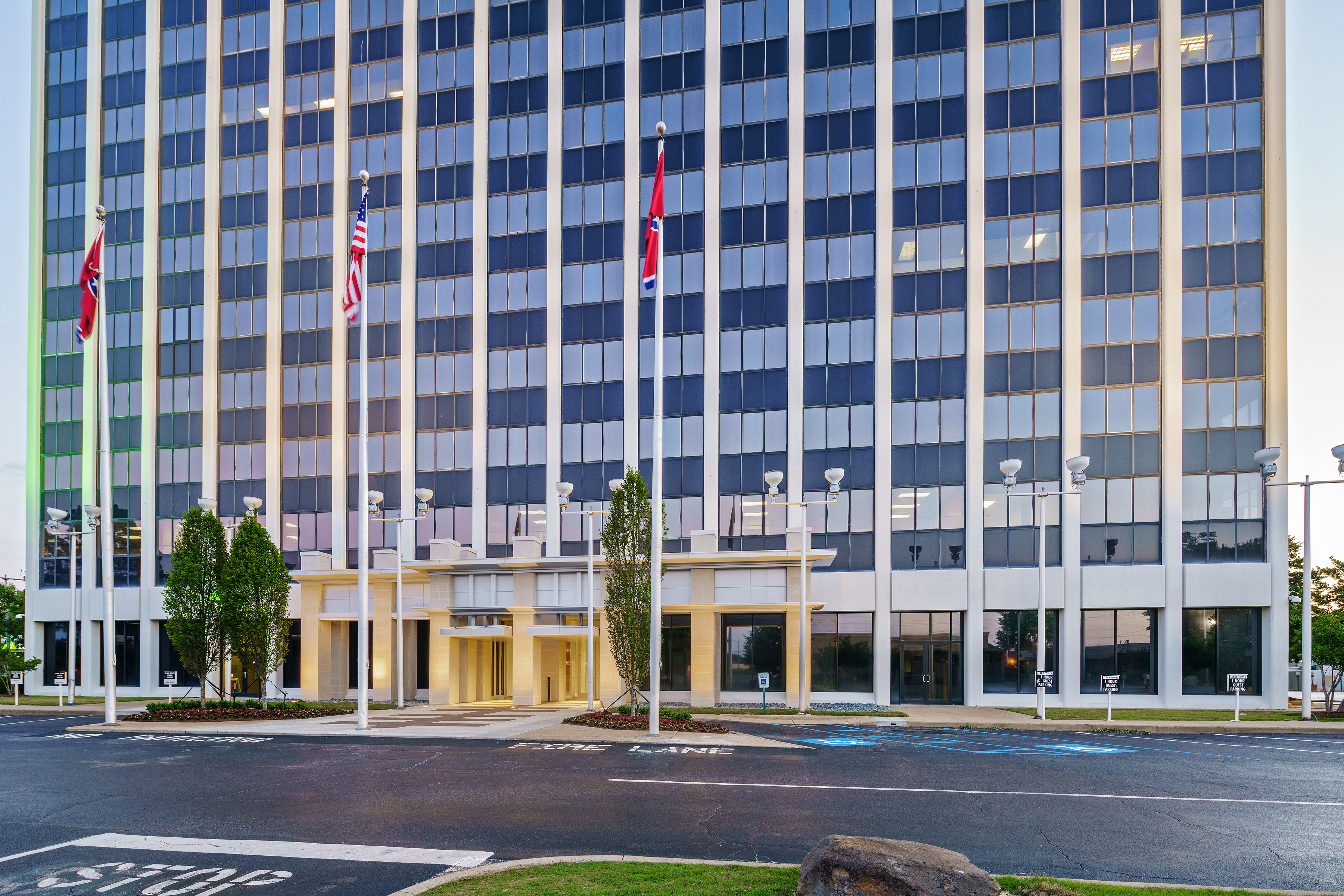 Clark Tower's $8M recipe for success includes conference space, lobby improvements — and ping pong
May 8, 2017
By: Jacob Steimer
In-Rel Properties just dropped $8 million overhauling Clark Tower – focusing on the building's lobby, elevator system, HVAC system and a new conference center.
The company's next goal, according to CEO Kirk Cypel, is making the building more fun and unique.
"It's a serious work environment, but that doesn't mean we can't have fun with it," Cypel said.
New outdoor lamps will light up the building in different colors, and the fun will also include a new, 8th-floor game room with ping pong tables, pool tables and video games.
"I have no idea if that's an amenity that tenants will use. … But if tenants use it, I'd reinvest in it," Cypel said.
Cypel's hoping much of Clark Tower's individuality will come from future, "diverse" tenant renovations that will dramatically change the feel of the building from one floor to the next.
"The building is a canvas," Cypel said.
Another way In-Rel is trying to bring uniqueness to the building is through leveraging its next-door neighbors, such as Porcellino's Craft Butcher, Hog & Hominy and Bangkok Alley.
In 2015, the company worked with Fleming Architects, MEMFix, Cushman & Wakefield/Commercial Advisors and surrounding businesses to conduct a walkability study. In recent months, the company removed the fences between Clark Tower and the restaurants and painted paths to them in the tower's parking lot. More substantial walkways are still in development, Cypel said, as are other beautifying initiatives.
Currently, the 670,000-square-foot building is about 40 percent vacant, but the recent renovations have drummed up about 150,000 square feet of interested users in the last 90 days, according to Colliers International's Ron Riley — the building's broker.
"The reception has been night and day from 2003 [when the building was last renovated with a $1.5 million investment]," Riley said.
Cypel said he has been particularly excited by the buzz the new, 60-seat conference center has created.