>
>
We all have a role to play in creating a vibrant downtown, MCM's managing partner says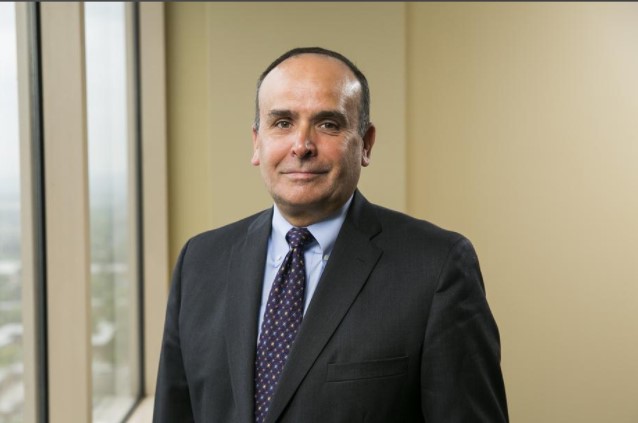 We all have a role to play in creating a vibrant downtown, MCM's managing partner says
Brad Smith, managing partner at MCM CPAs and Advisors, said if we can remind ourselves of the momentum the Central Business District had before the pandemic, it can inspire the direction we go in as a city next.
Brad Smith, managing partner of MCM CPAs & Advisors, said it's on all of us to make downtown vibrant.
There's been a lot of conversation recently about the state of downtown, between the coronavirus outbreak's disruption to business and social justice demonstrations demanding justice for Breonna Taylor. Taylor was killed by Louisville Metro Police serving a "no-knock" warrant on her residence March 13 and protests have been ongoing since late May.
It's been a divisive topic to say the least. Some readers have written in to express disdain for Mayor Greg Fischer's handling of protests, while others have pointed out they've triggered meaningful conversations the city must have. While some businesses have closed doors and moved away from downtown, others have announced multi-million-dollar investments in the area.
It's just a different energy hanging in Louisville's Central Business District right now, Smith said.
Since the beginning of the pandemic, the majority of MCM's 232 local employees have been working remotely. But Smith is part of a core group of partners who've continued to come to the office at 462 South 4th St. most days through the pandemic.
"In the last six months, since early March to today, an energy is lost," Smith said in an interview. "Low energy, or quiet, I think those are both descriptors of where we're at and have been going back to March. You don't have the vibrancy that you expect, the hustle and bustle of the Central Business District. I think that's true across the country with central business districts."
He said the protests haven't really changed the dynamic much for him, but they have raised concerns for the staff. Meidinger Tower, where MCM's office is based, had its windows smashed by protestors in late May.
"People do have concerns that have been raised, and much of that [is] not from personal experiences, but from either media reports or social media accounts and that's created a safety concern that's out there," Smith said. "For me, what's changed is the visual. The boarded-up windows, I think that it's a reminder of what's going on."
He said there's a growing frustration with the time it has taken for Breonna Taylor's case to be resolved, but there's a lot involved in the process to reach a decision.
"As a business person not having a total familiarity with the intricacies of the process, it's hard to understand the length of time. It happened in March and we're sitting here in September, and I think we all want a thorough investigation, facts to be evaluated and a clear decision to be made," Smith said. "I think everyone wants that to happen so that collectively, we can move forward."
While a lot of time has passed since the beginning of the pandemic and now, he said it's easy for people to lose sight of the momentum the Central Business District had in January and February, and even for years before.
If we remind ourselves what that momentum looked like – between the arrival of the Yum! Center, Urban Bourbon Trail and the Omni Hotel, among others – Smith said it can inspire us again to revive that momentum.
"It's on the collective. A lot of people say, 'Well, that's the mayor's job,' or that's fill-in-the-blank's job, I think it's the collective's. I think everyone has a role to play in that process," Smith said. "I think that's what we have to understand as a community, that everyone needs to have a role in that process of shaping what this is going to look like and how we restart the engine."
Sarah Shadburne
Reporter
Louisville Business First