>
>
$6 Million Capital Improvement Project Planned for Clark Tower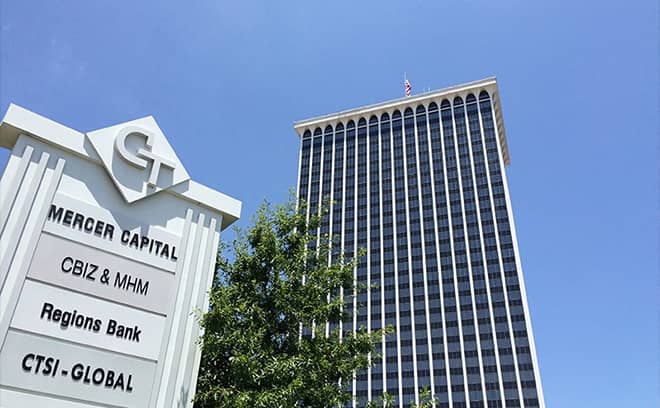 $6 Million Capital Improvement Project Planned for Clark Tower
By: Amos Maki
The venerable Clark Tower is getting an infusion of cash for capital improvements.
In-Rel Properties, which owns the East Memphis skyscraper, has executed an agreement with the building's lender paving the way for a $6 million capital improvement project that will begin immediately.
The Crump Firm will oversee and implement the upgrades, including a lobby redesign, new elevator cabs and improvements to the attached secured parking garage. Other potential upgrades are still being discussed.
Built in the early 1970's by William B. Clark Sr., Clark Tower revolutionized the Memphis office market. While Downtown served as the city's central business district for decades, Clark Tower marked the beginning of an eastward shift in the local office market. Today, the East Memphis submarket is the city's premiere office corridor.
"Clark Tower has long been synonymous with the Memphis skyline, defining the visual identity of the East Memphis corridor for more than 43 years," said Dennis Udwin, founding principal of In-Rel Properties, in a statement. "By making these building improvements, we will create a modernized version of the building – essectially reintroducing this iconic classic to Memphis."
While the 34-story tower at 5100 Poplar Ave. ushered in a new era of office real estate, it had begun to show signs of age in recent years, especially when compared to the newer buildings lining the Poplar corridor.
The capital infusion and planned improvements should help the 668,505-square-foot tower, which last enjoyed a major renovations in 2004 following In-Rel's 2003 acquisition of the building, be more attractive in the highly-competitive East Memphis market. In-Rel also implemented a smaller-scale building update in 2007.
"With all of the building amenities, paired with the new look, feel and finish, Clark Tower will be a top choice for businesses looking to upgrade their location," said Phil Dagastino Jr., a senior vice president at Cushman & Wakefield/Commercial Advisors who is the leasing agent for the building.
The renovation comes about a year after the Clark Tower's next-door neighbor received its own makeover. The 24-story i-bank Tower at 5050 Poplar Ave. received a $400,000 update from owner Rosemont Realty LLC, which included resurfacing and painting the skyscraper and completely refurbishing the 18th floor.
Clark Sr. also developed that 275,634-square-foot building, formerly known as White Station Tower.
Over the last year, real estate executives have said that as available space tightens, landlords could capture tenants – and possibly rental rate growth – by making improvements to buildings on or near the Poplar corridor.