>
>
East Memphis high-rise goes PINK for Breast Cancer Awareness Month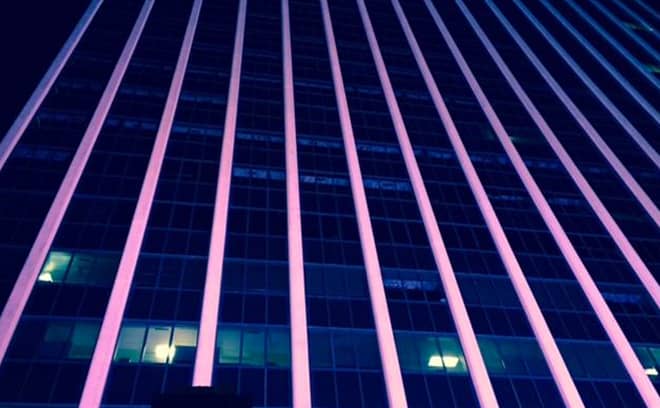 East Memphis high-rise goes PINK for Breast Cancer Awareness Month
By: Michelle Corbet
A prominent East Memphis Skyscraper along the Poplar corridor will become a symbol for the fight against breast cancer.
Clark Tower, a 34-story high-rise at 5100 Poplar Ave., will be illuminated with pink lights throughout the month of October to mark Breast Cancer Awareness Month.
The pink hue will be featured on all four elevations, created by 50 1,000-watt metal halide bulbs.  The pink illumination will begin at 6 p.m. Oct. 1, visible from dusk until dawn, through Oct. 31.
Clark Tower is owned and managed by In-Rel Properties, a privately held real estate investment firm, headquartered in Palm Beach, Florida.
In-Rel's founding principal Dennis Udwin said Clark Tower's visibility provides an ideal platform for continuing to build momentum around Breast Cancer Awareness Month.
"We hope that by illuminating the tower throughout October that we will spur recognition and action to support this worthy cause, as well as encourage and remind women to take preventative measures to fight this terrible disease," he said.
In-Rel recently restructured the debt on its $60.7 million loan, so it could reposition Clark Tower with a $6 million capital improvement project.
The pink lights are not part of the $6 million improvement project, said Audrey Evensky Brantz of Howell Marketing Strategies, which is representing In-Rel Properties.  However, the building will be upgraded with LED fixtures as part of the renovation, she said.
Phil Dagastino Jr., a senior vice president at Cushman & Wakefield/Commercial Advisors is the leasing agent for the building.