>
>
See Inside: $6 million Clark Tower remodel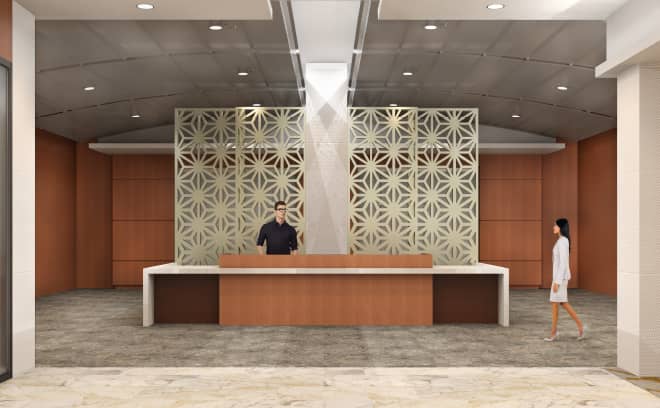 See Inside: $6 million Clark Tower remodel
By: Meagan Nichols
The focal point of the East Memphis skyline is getting an at least $6 million renovation.
Work at the 34-story Clark Tower has started and is scheduled to be finished by the end of the third quarter.
Last December, In-Rel Properties discussed its plans to inject $6 million to $7 million in a Clark Tower remodel. Now there are visuals.
To see what the Clark Tower renovations will look like, click here.
In-Rel owns both Clark Tower and the adjacent and more recently purchased I-Bank Tower. The two buildings have not been under the same ownership since they were constructed in 1973 and 1967, respectively.
Now, In-Rel plans to make building updates and transform the 18-acre campus into a more unified pedestrian-friendly area.