>
>
Tifton Mall sells for $11.3 million to Florida-based In-Rel Properties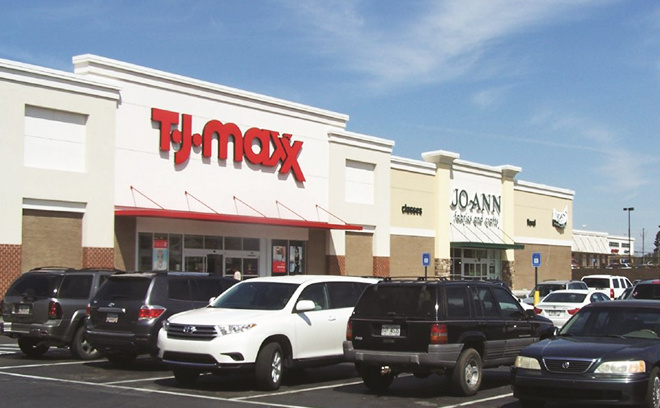 Tifton Mall sells for $11.3 million to Florida-based In-Rel Properties
TIFTON – Tifton Mall, also known as Tifton Plaza, located at 458 Virginia Avenue North, has been sold for $11.3 million.
Florida-based In-Rel Properties purchased the property from RCG Venture-s based out of Atlanta. The buyer, Tifton Plaza Owner LLC, an affiliate of In-Rel Properties, represented themselves and the seller was represented by Jones Lang LaSalle's Atlanta office.
The 220,165 square foot retail center is almost 95 percent occupied with an established tenant base including major retailers such as TJ Maxx, Belk, JC Penney, Beall's and Jo Ann Fabric, and features a Carmike Cinema.
Jim Hurlock, In-Rel's vice president of Operations noted, "We are pleased to complete this acquisition and look forward to serving the needs of this fine community. This property compliments our holdings in nearby Bainbridge and strengthens our management presence in South Georgia."
Tifton Mall is an important area mall that serves Tifton and many surrounding communities including Ty Ty, Omega, Brookfield, Sumner, Ocilla, Phillipsburg and Sycamore. The property is adjacent to, and visible from, Interstate 75.
In-Rel Properties is a privately held, vertically integrated real estate investment and management firm – the name stands for "Intelligent Real Estate." The company focuses on acquiring properties opportunistically and adding value through upgrades, repositioning, rehabilitation, re-tenanting and solid management. Through its affiliates the company controls a diverse portfolio including properties in Fort Lauderdale, West Palm Beach, Birmingham, Lexington and Oklahoma City. For more information, visit the company's website at www.in-rel.com.